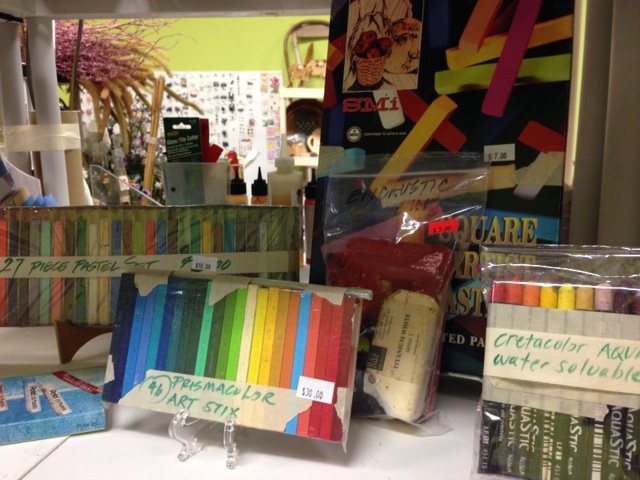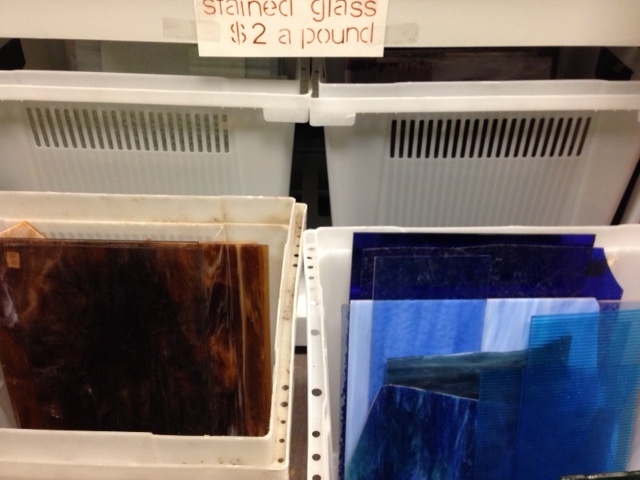 Drop-offs during regular store hours only.
Baby Dolls and Doll Parts
Baskets
Beads
Binders
Books - Art, Literature, Instructional
Buttons
Candles - candle making supplies
Canvas
Carving Tools
Ceramics related Stuff
Clay
Confetti
Craft Kits
Crayons
Cut Glass Shapes
Dried Flowers
Easels
Embroidery supplies
Fabric
Fabric Samples
Felt
Findings
Floral Aranging stuff
Game Pieces & Incomplete Puzzles
GIft Bags & Boxes
Home Decor type stuff
Jewelry
Jewelry Making stuff
Knitting Needles , etc
Magazines - Art, Craft, National Geographic, Photo-Heavy
Markers
Mirrors
Needlepoint supplies
Notebooks
Notecards
Notions
Old Photos
Paints - w/c oil acrylic
Paper Making Supplies
Paper of All Kinds
Party Supplies
Pastels
Patterns
Pencils - all kinds
Picture Frames
Plastic Canvas
Records
Ribbon
Scissors
Scrapbooking Stuff
Screen Printing Supplies
Silk Flowers
Soap Making Supplies
Stained Glass and Supplies
Stencils
Stickers
Storage Containers
Stretcher Bars
Stuffing
Tiles
Tins
Various Art Supplies
Vases
Vintage
Wallpaper & Borders
Wire
Wooden Stuff... Blocks, Dowels, Cut Outs
Wrapping Paper
Wreathes
Xacto Blades
Yarn
...And Weird, Random Things With Potential!